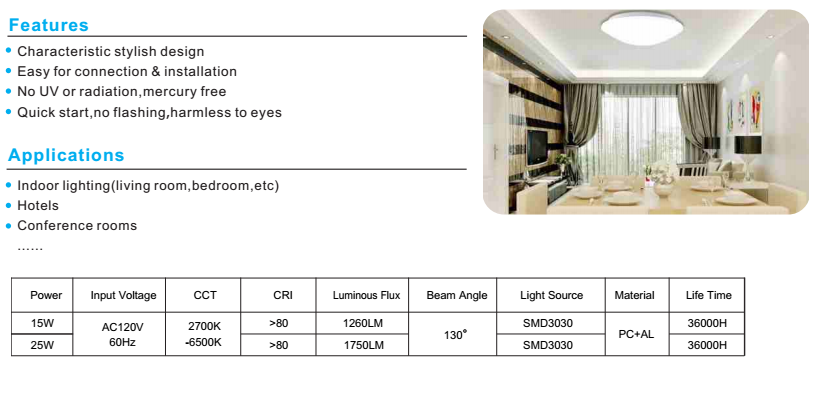 Save electricity bill. Replace 40W/50W fluorescent tube by 15W/25W LED. Save over 50% on electricity bill of lighting .
High CRI. CRI is over 80. More vivid and natural lighting. 
Anti-glare lampshade with high light transmittance.
Lower Maintenance Costs. Extremely long life reduces re-lamp frequency. Save your effort to replace bulbs in high ceiling.
Eco-Friendly. No lead or mercury.
Solid State. Shockproof and vibration proof.
No Hazardous Emissions. No UV or IR Radiation.
High CRI (Ra>80). More true and vivid lighting experience.
See different between High CRI and low CRI.